Our organizational philosophy is one of Managed Growth, which gives our clients confidence in the stability of our organization and quality of our work. We commit to projects and clients according to our resources to maintain quality and commitment in the completion of projects.

A2z Comptech is a reseller of information technology related systems and services in California where we have all the IT resources your company needs

Employing only the very best staff, using only quality components, we can offer a wide range of services including:
Complete network installations, maintenance and support
Unbeatable levels of service and support
Computer maintenance
Computer repairs
Computer components
Printers, scanners and digital imaging

Data cabling
Personal Computer Software
Computer upgrades
On-site service
Computer accessories
Computer consumables & stationery.
A2z Comptech provide your company with solutions to all of your network requirements - from simple internet access for a single computer to large multi-user networks. Communication of information will be the deciding factor in many companies success or failure over the next decade.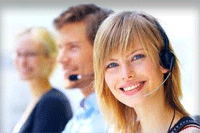 Let us help your business to grow through the use of information networks
Call A2z Comptech now for a free consultation.
1877-799-0084